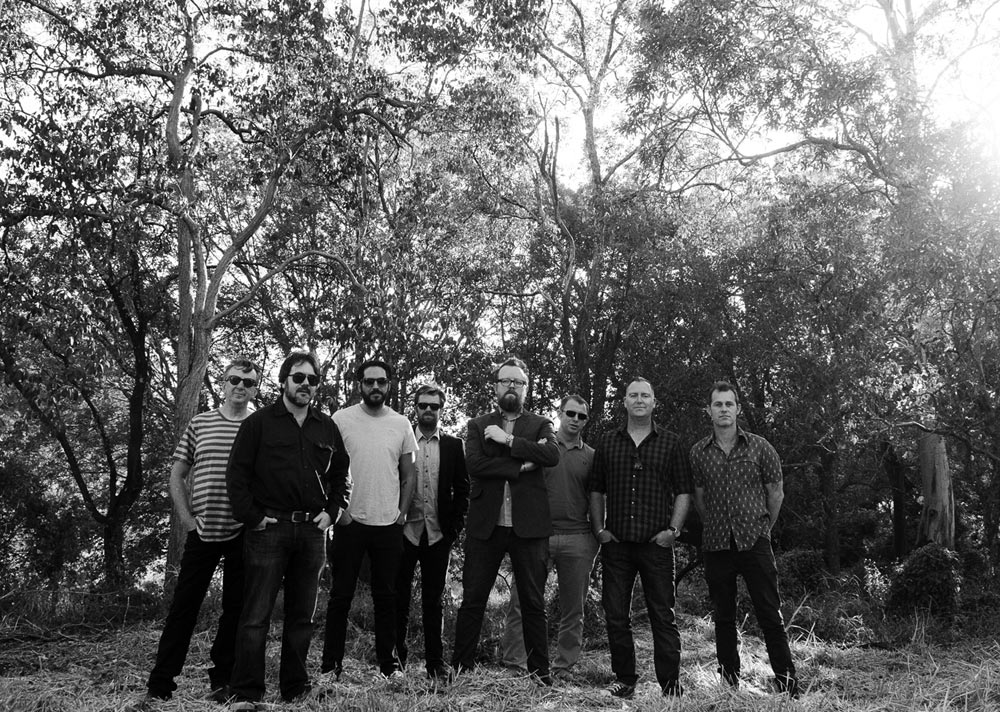 WITHOUT YOU WE ARE RUDDERLESS
Australian band HALFWAY have been invited to this years prestigious Americana Music Conference being held in Nashville USA this coming September (one of only 3 Australian acts to be invited) and while the band is in Nashville, they are heading into the studio with Mark Nevers (Lambchop, Calexico, Bonnie Prince Billy) to start work on their upcoming 5th studio album.
Being an 8 piece band working in the indie music scene isn't cheap at the best of times and without your help we will struggle getting to the States and once there recording again isn't the cheapest, so we are reaching out for assistance to help in airfares and studio time and of course we will take care of the rest as you are as part of this as much as we are and without you we are rudderless, so come on and be our rudder and sales. The Government didn't see fit to assist the band, so we are taking it to the people that actually listen and love the band as what would those Schmucks in the Government know about good music anyway.
We have CDs, Vinyl, T-shirts and a very special tour Hoodie on offer that are all pledge exclusives, so all those folk that have been bugging me for a HALFWAY Hoodie now's your chance as we are only going to manufacture whatever the pledge orders are.
You snooze, you lose as we did have a very special HALFWAY acoustic house party on the pledge campaign but our knight in shining armour came through there pretty quick and grabbed that baby, he's already had the boys over for a show once before and had so much fun he was super keen to get them back, but if you want to discuss further about possible shows at your place please get back to me and i'll discuss with the boys.
2014/2015 have been big years for HALFWAY with their latest release ANY OLD LOVE winning the Best Indie Country Release at The AIR Carlton Draught Independent Music Awards and the bands song Dulcify taking out Song Of The Year and Best Roots Songs at this years Queensland Music Awards, plus multiple best of lists of 2014 and with your help on this one we think 2016 will be just as rewarding for the band and their fans and we hope to help rid the world a little more of shit music.
Come on people we can do this as everything is awesome when you work as a team so those Lego folk tell us. Plus if we reach our goal that was set by the good people at Pledge, don't stop there as every extra cent raised will find an expense somewhere.
We've even made a little video which you can check out here:

you can get on board here:
http://www.pledgemusic.com/projects/usatourandalbum

A very special thanks from El Beardo