The next generation of contemporary Aboriginal and Torres Strait Islander artists take the first Australian black protest album – and make it their own.
Aboriginal music pioneer Vic Simms recorded The Loner in 1973 while serving time in Bathurst Gaol. This album of country soul, regarded by many as a lost classic, has inspired countless artists.
Now, The Painted Ladies project brings the next generation of contemporary Aboriginal and Torres Strait Islander artists together to revisit and revive Australia's first black protest songs.
Vic Simms joins emerging singer-song writer Luke Peacock, passionate performers The Medics and a range of guest artists for a special musical collaboration.
A brand new version of the album will be accompanied by a documentary, as well as a gritty, powerful live music experience.
The Painted Ladies project began life as perhaps just yet another tribute album, to Vic Simms and his legendary lost 1973 classic The Loner – but it's growing into the tight monster roadshow it is today, having just completed, off the back of last year's Plus One Records release of The Painted Ladies Play Selections from The Loner, a short round of gigs through Womadelaide and Cairns, with more to follow later in the year.
The project is the brainchild of Luke Peacock, a member of the great country-Rockhampton band Halfway and general renegade picker on the Brisbane scene. The Bird was doing some work experience a few years ago at Brisbane Murri Country radio station 96.8FM (his father is a Torres Strait Islander), when he stumbled across a DAT burn of an album he'd never heard, only heard about.
The DAT was of course, a copy of The Loner, which the great Aboriginal singer and songwriter Vic Simms recorded live in Bathurst Jail when he was an inmate there in 1973 – and in short, Luke was so inspired that he determined, with Vic's encouragement, to pay it some sort of tribute, get its songs out there again for a contemporary audience to hear.
Roping in producer Rusty Hopkinson, a long-time fan of Vic's who'd previously worked with him in his capacity as drummer with You Am I, and roping in an all-star cast of Brisbane musicians to help out in the studio, including most notably Cairns' favorite sons the Medics – plus roping in such stellar guests as Roger Knox, Paul Kelly, Ed Kuepper, Bunna Lawrie and Vic himself – Plus One released The Painted Ladies Play Selections from The Loner in 2014, in CD and gorgeous vinyl, and complete with liner notes by Clinton Walker, author of Buried Country among other seminal tomes.
By September 2014, with the Medics as the basic house band and with other guests assisting like Roger Knox, keyboardist Dan Mansfield, fiddler Philipa Perrott, not to mention the Warm Guns Choir – and with Clinton Walker as in-house MC and interlocutor – the act played its debut performances at the Judith Wright Centre in Fortitude Valley as part of the Brisbane Festival.
These two sets were so successful that the Ladies were invited to appear at Womadelaide in March 2015 as well as the Tanks in Cairns. Those gigs are now completed too, Womadelaide with the great Buddy Knox sitting in on guitar and with Vic Simms himself making a special guest star appearance. 'Star' is the only word for it! "Something special is going to happen," Myf Warhurst tweeted from side of stage. "Vic Simms singing with the Painted Ladies. Super emotional."
The Painted Ladies are proud to be a raggedy band driven by love, creativity and a sense that race relations in this country still has a ways to go. Which is shown by the on-going potency of the Vic Simms' songs that make up the Ladies' set, but which were written all of forty years ago…
With the album still selling and not only more gigs in the pipeline but also an NITV broadcast of the short film on the project, you shouldn't be able to say you weren't warned. Hey Ladies!! This is the greatest-ever touring Murri country-rock'n'soul roadshow-cum-Vic Simms tribute band you've never seen – yet!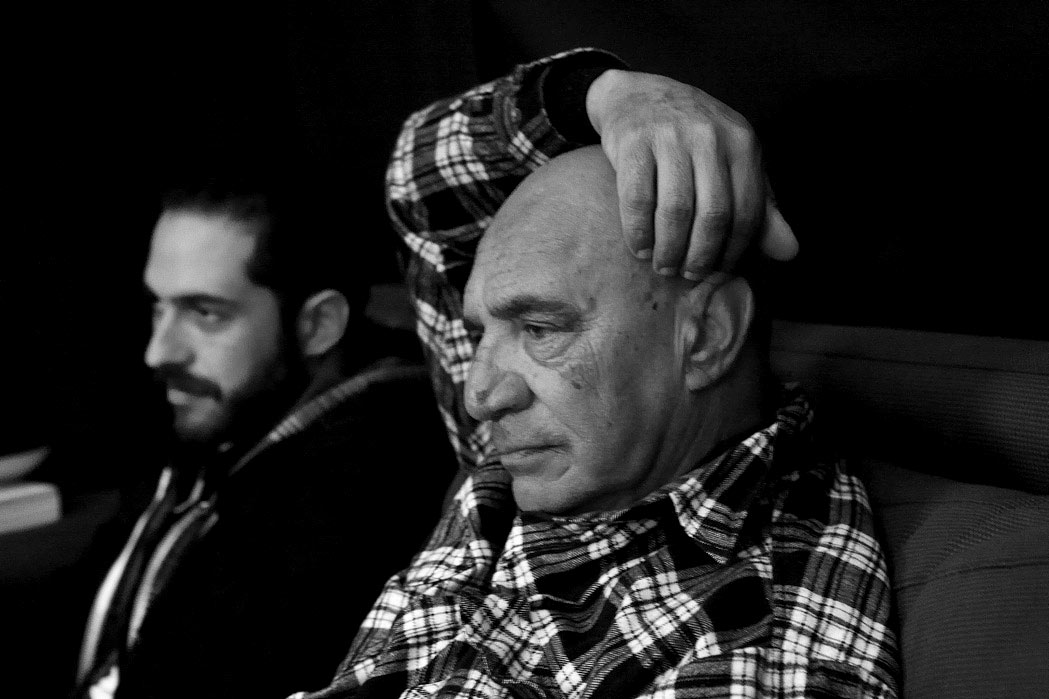 [soundcloud url="https://api.soundcloud.com/tracks/134913241" params="auto_play=false&hide_related=false&show_comments=true&show_user=true&show_reposts=false&visual=true" width="100%" height="450" iframe="true" /]