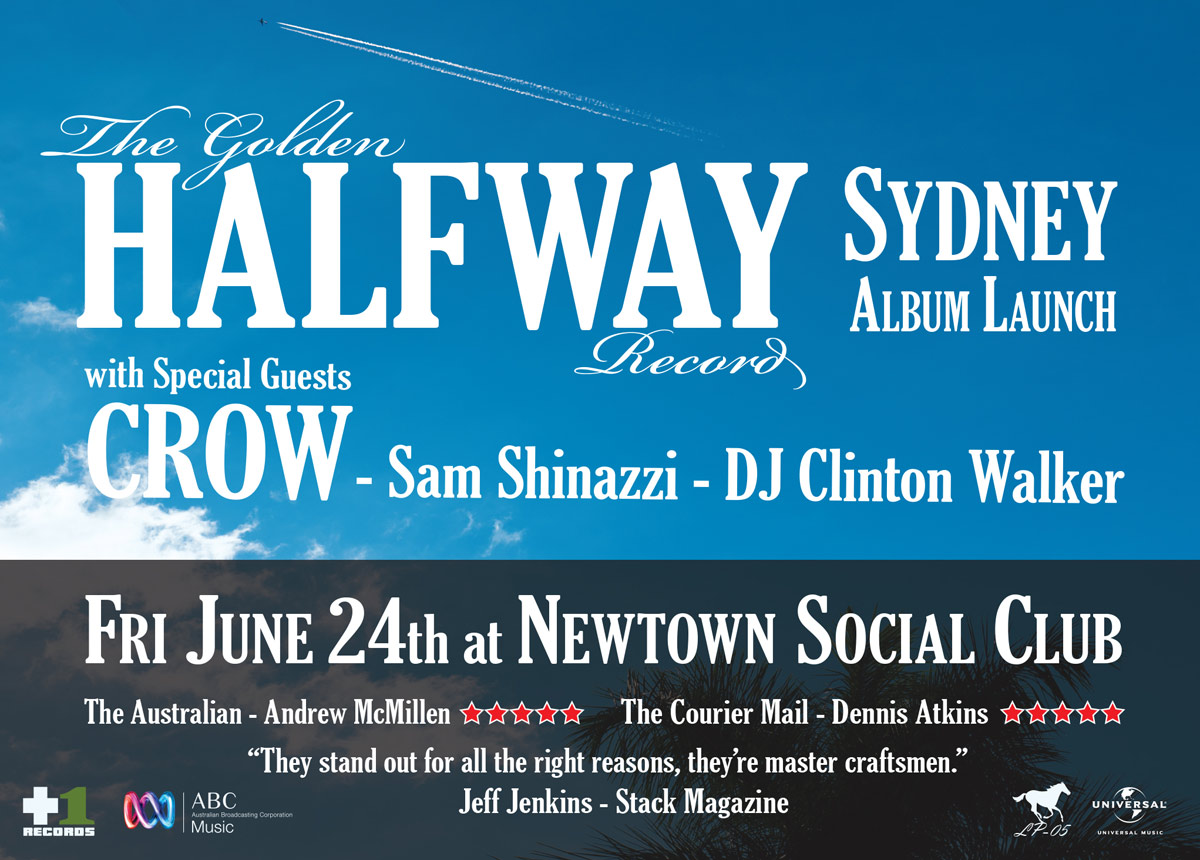 Sydney we are on our way soon!
Tix available here and if you pre-order your tickets you go into a pretty neat prize draw that includes back catalogue, t-shirts, new vinyl on LP and 7" and a few other things too.
Friday 24 June 2016 // Doors 8:00pm
HALFWAY album launch
Guests: Crow, Sam Shinazzi + Clinton Walker (DJ Set)
PLAYING TIMES
Sam Shinazzi 8.30pm
Crow 9.20pm
Halfway 10.30pm til 11.30pm+
$20 at the door if still available.
For a band that redefined a quintessentially Aussie sound on their 2014 classic 'Any Old Love', Queensland's Halfway travelled halfway around the world to record their follow up 'The Golden Halfway Record' in Nashville, Tennessee, only to create another step in their Australian sonic journey.
Working with lauded producer Mark Nevers (Calexico, Bonnie Prince Billy, George Jones) and releasing for the first time through ABC Music, the band left to find a global sound and returned with an ode to adolescence in Halfway's core duo John Busby and Chris Dale's hometown of Rockhampton.
The album's first cut "Bret Canham's Leather Jacket" tells the story of a kid they knew who, with his penchant for 'weird' clothes, hairstyles and music, stood out and suffered for it.