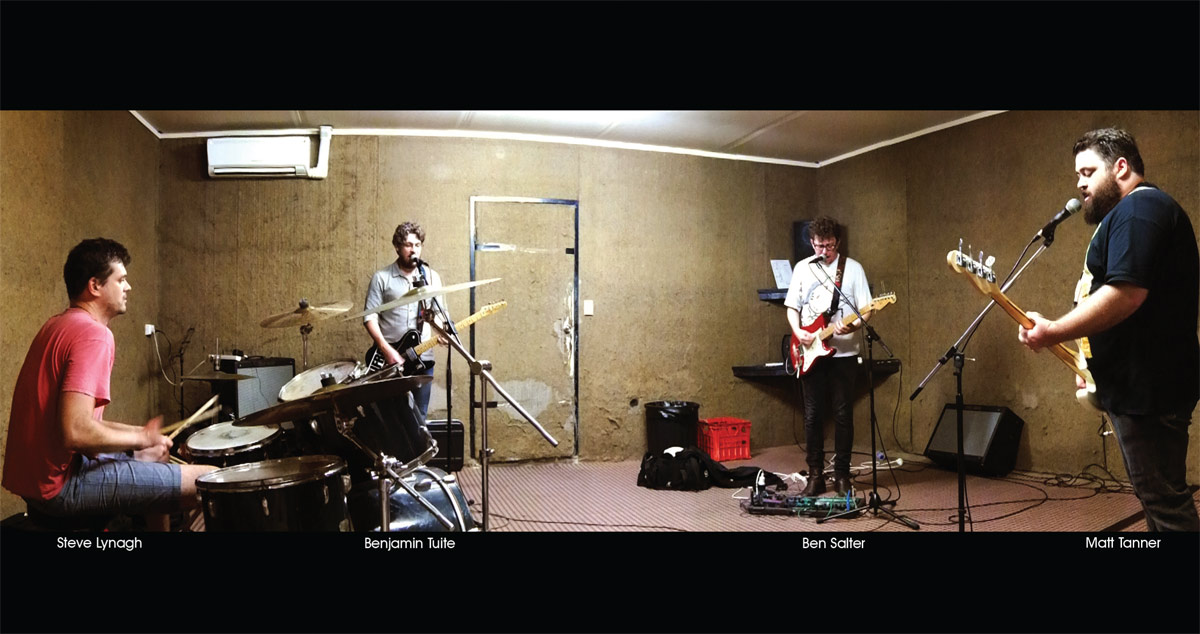 SISTERS LOVE NERD ROCK
2005 was a big year for Brisbane's Giants of Science. As well as celebrating their eighth year of existence, they release their second full-length album, Here Is The Punishment. Whilst still featuring lashings of the Giants' psychedelic nerd-rock, the album expanded the group's horizons with keys, cello, organ and even banjo all now jostling for space amongst the now familiar mess of agitated guitars and harmonized yelps.
The album even necessitated the Giants hiring a full time third guitarist / keyboard player to augment their already ferocious live sound, in the form of Mr. Adrian "Aggro" Stoyles (The Gin Club, The Hi-Waves). The response from the press was overwhelming.
"Building on the promise of their History Of warfare debut album, Giants Of Science are growing into one of the country's more interesting acts on record – thanks to thoughtful songwriting and the ability to rock out or reign it all in as required." Rolling Stone Magazine
"Here Is The Punishment is by far Giants Of Science's most diverse effort, as well as being their most polished and balanced overall release to date. This is another triumph for the Brisbane band, and one that will be definitely punishing my stereo for quite some time yet." – Beat Magazine "As the last refrain of the album's closer 'Dead Sea' comes to an abrupt halt, it becomes difficult to foresee the Giants Of Science not having a ridiculously prosperous future" FasterLouder.com.au "(Giants Of Science) can still rock like demons, whose presence should rightly possess the world." Time Off Magazine "This album is all about the sign of the beast. Raise your horns and enjoy." Jmag
After the success of first single, title track "Here Is The Punishment", Giants are now unleashing the second single from the album, "Sisters". A minor key paean to the fairer sex, it comes packaged as an EP with a selection of covers recorded by the Giants especially for the release, including Split Enz's "One Step Ahead", Swervedriver's "Last Train To Satansville" and Superchunk's "The First Part", as well as tracks by Sparklehorse, Sonic's Rendezvous Band and Brisbane legends The KT-26ers.
Here is the Punishment – Live

Here is the Punishment

SISTERS

Super C – in a taxi