News
WE ALL WANT TO have their discography for sale in Japan, through This Time Records, w8ith Mindless Damage even being nominated Song of the Week on Japanese website Power Pop Academy.
In other news the band continues its onslaught of small gigs around town, fine tuning new material for album #3. Sunday May 4th sees them in Paddington at Little Brew.
Here is a recent clip of the band performing Japan on 4zzz
In 1973, Indigenous singer/songwriter Vic Simms recorded the most important Australian album you've never heard, "The Loner", from the confines of his cell in Bathurst jail.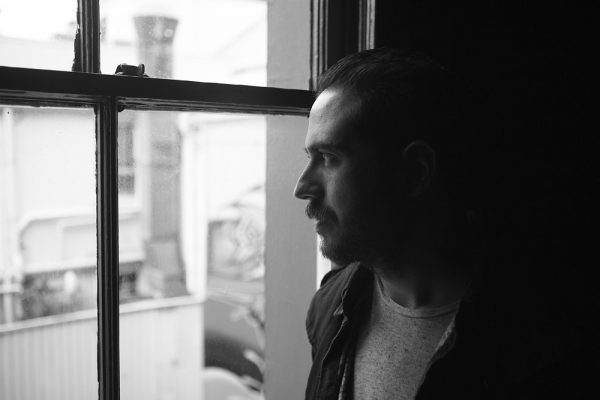 In 2014, Brisbane Indigenous singer/songwriter Luke Peacock has brought together some of the finest talents in Australian music to form "The Painted Ladies" to recreate the important songs of Vic Simms and bring a message as poignant today as it was in 1973 to the mainstream.
"Get Back Into the Shadows" is the first taste of the forthcoming album, featuring the talents of Peacock (who is also a member of Brisbane band Halfway) and The Medics as they weave through The Loner's opening track, an upbeat rollicking country­‐rock ditty, using its beguiling tune to deliver a powerful lyric about Simms' observation of discrimination and living as an Aboriginal man in 1973.
The Painted Ladies project and the Vic Simms story will unveil itself over the coming months with the album landing on June 6. You'll be surprised and delighted by the guests and moved by the discovery or re­‐discovery of these classic Vic Simms songs. For now, enjoy "Get Back Into the Shadows".
After flexing their weary music muscles during a triumphant December Ashes series, The Gin Club's tenth anniversary year run fest shows no sign of letting up.
They are back on the road in February and March for another run of shows about the place, and they'll be giving fans a sneak preview of their upcoming fifth album, tentatively entitled "All Of Your Bases Are Now Under Our Control".  Thrillingly, they will be joined once more by prodigal Scandinavian all-rounder Ola Karlsson, who's back in the country for another shot at the title.
The Gin Club – Australia's premiere eclectic eccentric introspective collective since 2003.
Sunday 9th February – The Brisbane Hotel, Hobart
Thurs 20th February – Moonshine @ Hotel Steyne, Manly, Sydney.
Friday 21st Feb – The Petersham Bowls Club, Petersham, Sydney
Saturday 22nd Feb – The Yarra Hotel, Abbotsford, Melbourne
Sunday 23rd Feb – Spiegeltent, Adelaide Festival
Friday 14th March – The Underdog, Fortitude Valley, Brisbane
Please contact venues for ticketing information.
Someday this war's gonna end.
See more at: www.theginclub.com.au